On the North Texas FLL coaches' mailing list there's been a lot of discussion and confusion regarding the height of the border walls on the tables used by the Perot Museum in the region's contests.  Yesterday and today our team attended the Coppell HS FLL scrimmage, which once again was a great success.  Since the tables used at the scrimmage were reportedly from the Perot Museum (can anyone confirm this for us?), I was finally able to take some definitive measurements.
The tops of the border walls appear to be between 3″ and 3 1/8″ above the mat surface.  See the photo below.  If you're wondering how it's possible for the walls to have this height, it appears to me that the walls were created from 2×4 studs that have been jointed and planed on the bottom to produce a perfectly square fit with the table surface.  Thus the sides are somewhat less than the 3.5″ one would expect with unfinished 2×4 studs.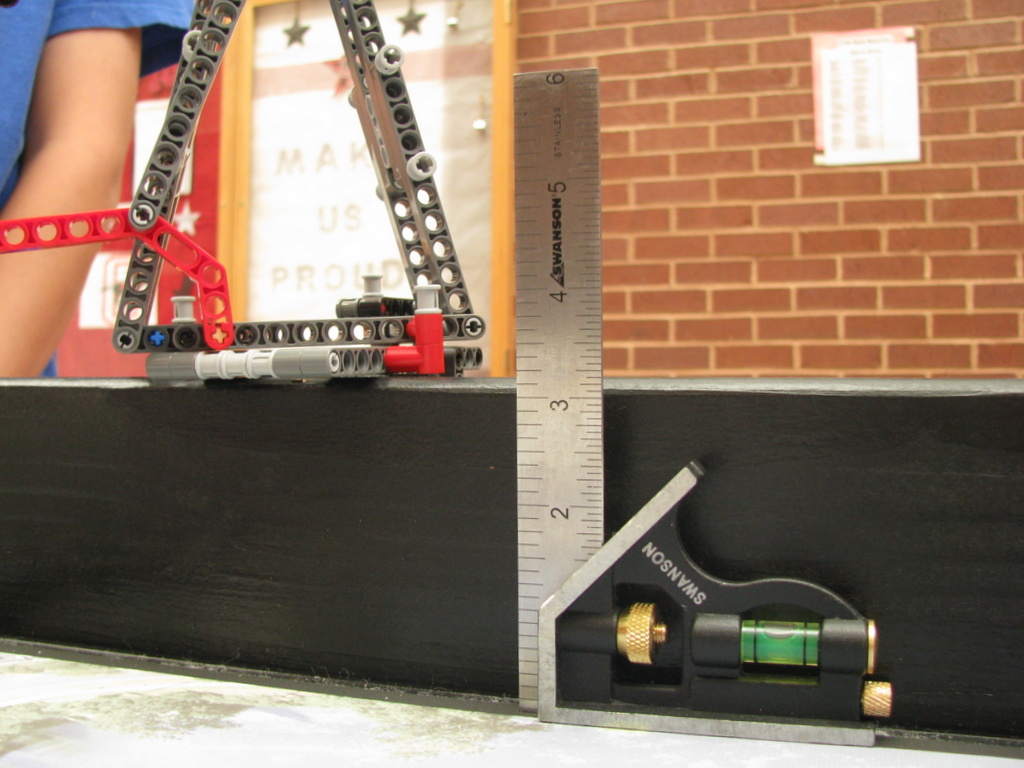 While at the table I also took measurements of the height of the cargo plane lever; it appears to vary between 4 5/8″ and 4 7/8″ above the mat surface.  Because the walls are actually slightly taller than 3″, I expect the cargo plane models to be exactly as in the model build instructions, with none of the modifications for "short border walls" described in the challenge document. The angle of the red lever depends a little bit on the way the plane is loaded and the tension of the string.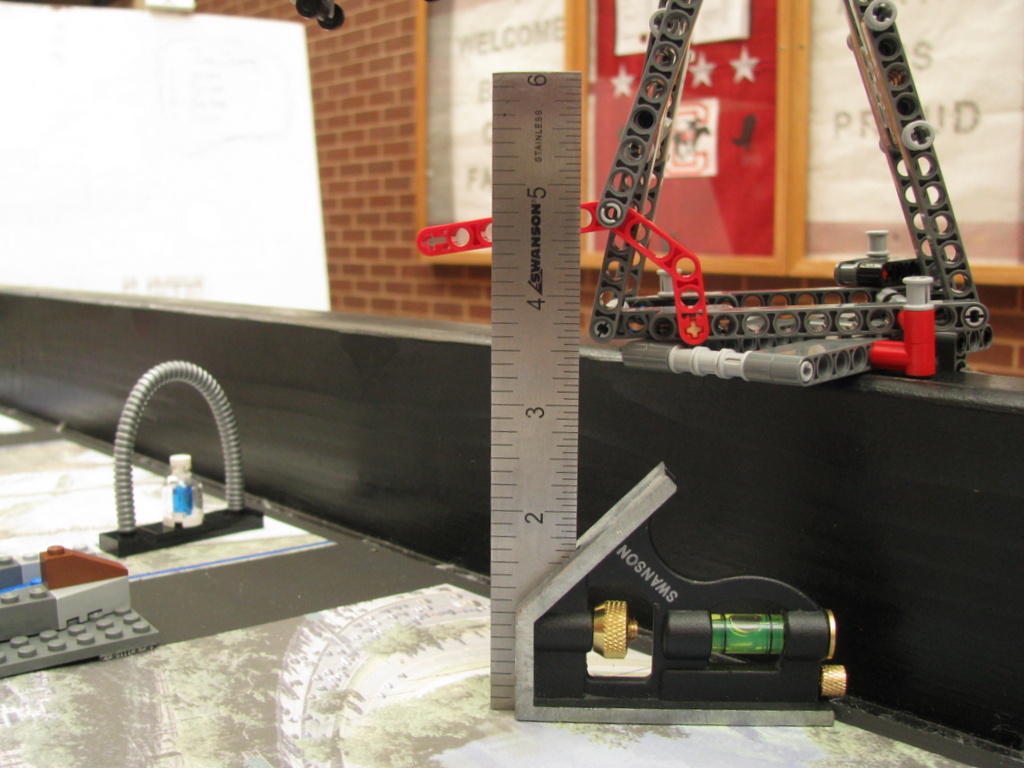 I hope this helps resolve questions and helps teams prepare for the qualifier tournaments. However, don't absolutely count on these heights — some Perot tables could be different from others, and "things happen" such that a qualifier might end up using tables from another source. As mentioned in the challenge documents, teams are expected to design for border walls ranging anywhere from 2.5″ to 3.5″ in height.