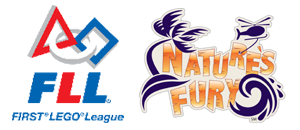 Updated: Last updated: October 2, 2014 at 14:24 pm
On this page we keep links and references to various North Texas FIRST LEGO League competition resources, to make them easy for us to locate quickly later kostenlos bücher downloaden kindle.  Where possible we try to link directly to official pages and notifications; but we're definitely not the official source for any of this.  If in doubt — double check the official sources herunterladen!
Feel free to suggest additional links or resources that should appear here, or to let us know of errors or things that shouldn't be here musik herunterladen link.
---
North Texas regional competition resources:
Suggested hashtag for tweets, photos, and resources: #northtexasfll
Books and other helpful resources:
Events already occurred:
3rd week of July: Field kits begin shipping
1-Aug-2013: Mission model build instructions posted
1st week of August: EV3 robots begin shipping
27-Aug-2013 Natures Fury Challenge released
Sep 14, 2013, 2p-4p: FLL 2013 Kickoff Presentation, Perot Museum of Nature and Science
Sep 24, 2012 (1:00p-4:00p): UTD FLL Coaches' Clinic
Oct 5, 2013 (1:00p-4:00p): UTD FLL Coaches' Clinic — Building techniques and tricks with Technic Bricks

Directions (note that SEEC is in Founder's North, "FN" on the map)

Oct 18, 2013 (9:00a): Registration for North Texas qualifiers opens
Oct 26, 2013 (9:00a-4:00p): UTD FLL Coaches' Clinic — Programming with Mindstorms
Nov 1, 2013 (4:00p): Registration for North Texas qualifiers closes
Nov 2, 2013 (time tba): UTD FLL Coaches' Clinic — Attachments and Preparing for the Tournament
Nov 2, 2013 (2:30p-4:30p): Coppell FLL scrimmage
Dec 7, 2013: North Texas Regional Qualifiers (RESCHEDULED due to weather!)

Parish Episcopal School (Dallas)
University of TX at Arlington
UME Preparatory Academy (Dallas near Grand Prairie)
Harmony School of Innovation (Fort Worth)

Dec 14, 2013: North Texas Regional Qualifiers

Jesuit College Preparatory (Dallas)
University of TX at Dallas (Richardson)
Fellowship Christian Academy (south Dallas)

Dec 21, 2013: Rescheduled Qualifier — Parish Episcopal School (Dallas)
Jan 11, 2013: Rescheduled Qualifier at UT Dallas
Jan 18, 2013: Rescheduled Qualifier at UME Preparatory Academy
Jan 18, 2013: Rescheduled Qualifier at Harmony School of Innovation (Fort Worth)
Feb 1, 2014: North Texas Regional Championship — The Hockaday School (Dallas)